Submissions open August 1!
CavanKerry Press Accepts Submissions during even-numbered years. The next open submission period will be August 1 – August 31, 2020.
Throughout the month of August, CavanKerry Press accepts submissions for poetry collections, nonfiction essay collections, and memoir. Manuscripts will be read blind. Selected titles will be published by CavanKerry Press and receive national distribution. Please read the complete guidelines before submitting your manuscript.
Who May Submit
The August Open Submissions Period is open to anyone writing primarily in the English language, and living in the United States, regardless of prior publication history. The submissions will be read by our editorial staff and decisions will be made based on the quality of work and its fit with CavanKerry's commitment to expanding the reach of poetry to a general readership by publishing works that explore the emotional and psychological landcapes of everyday life.
We are always impressed by the quality of work we read, and receive many more manuscripts worthy of publication than we are able to publish. Careful and thoughtful consideration is given to each work before decisions are made.
Reading Fee
All submissions should be made through Submittable. The reading fee of $30 includes a choice of one of CavanKerry's books from a provided list. Book mailings will begin in September.
Manuscript Requirements
All manuscripts must be a minimum of 50 pages.
Submit your previously unpublished manuscript with a table of contents.
Manuscript should be formatted on a Word document using a standard font, 1 and 1/2 or double spacing, and standard margins.
As manuscripts will be read blind, please do not include your name on any pages of the manuscript.
Include a cover letter with the following information:

title of the manuscript
author name
address
telephone number
email address
social media handles
website address if applicable
your book choice from the list below
*Submissions without cover letter information will not be read.
Individual poems or essays in a manuscript may have been previously published in magazines, journals, or anthologies.
Simultaneous submissions to other publishers are permitted. Please notify Gabriel Cleveland, Managing Editor at CavanKerry Press, promptly if a manuscript is accepted elsewhere.
Before submitting your work to CavanKerry, please explore our website and the work of the authors we have published.
Notification
Decisions regarding acceptance of manuscripts for publications will be made by February of the following year. You will receive a phone call from our senior editor and a follow-up email if your work is accepted. Please do not contact us regarding the readings and acceptance for publication.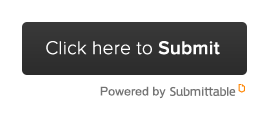 [The list of 2020 books will be revealed at a later date.]
For questions or assistance with submitting your manuscript, please email our Managing Editor, Gabriel Cleveland, for help.
CavanKerry Press does not discriminate on the basis of disability in access to, treatment of, or employment in, its services, programs or activities. Upon request, accommodation will be provided to allow individuals with disabilities to utilize CavanKerry's services. CavanKerry Press will make a reasonable effort to remove barriers at events locations and, where possible, choose barrier-free venues. CavanKerry Press has a designated coordinator to facilitate compliance with the Americans with Disabilities Act of 1990, as required by Section 35.107 of the US Department of Justice regulations, and to coordinate compliance with sections 504 and 508 of the Rehabilitation Act of 1973.